<!onmouseover="movepic('navcalendar','images/nav_calendar_over.gif')" onmouseout="movepic('navcalendar','images/nav_calendar.gif')">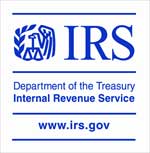 <!script src='http://voap.weather.com/weather/oap/78730?template=GENXV&par=null&unit=0&key=4d41383a432717a03721be6ce0a563c5'>






KAZI Community Calendar



Community Calendar Guidelines
The KAZI Community Calendar is offered as a courtesy to non-profit organizations to broadcast events to listeners. In order for your announcement to be considered for placement on the KAZI Community Calendar you must represent a 501(c)(3) or 501(c)(4) IRS designated organization. The event must be FREE to the public. To submit your event: Please fax all information to the radio station at (512) 836-9563 or via email to Community Calendar.

Please do not submit concerts, church announcements, or parties of any kind. Please submit all church announcements to the KAZI office at 8906 Wall Street - Suite 203; Austin, TX 78754. The KAZI Gospel Calendar is updated on a biweekly basis. The information should include who, what, where, and when
along with a number for more information and/or website. If you have an announcement for the calendar, submit the announcement along with a production fee of $25 per week by Friday 4:00pm; a full week prior to the airing. Please mail the announcement or stop by the KAZI studios at 8906 Wall Street, Suite 203, Austin, Texas 78754. The office hours are Monday through Friday 10am until 4pm. For more information you may call 836-9544 or email Debra, that's debra@kazifm.org.
KAZI reserves the right to edit the information submitted for your event and to decide which announcements will be included on the Community Calendar.

Church announcements can be heard on the radio on the following days:
Sundays 5:00am - 12:00pm & 8:00pm - 12:00am
Weekdays 5:00am - 7:00am


<!table width="100%" border="0" cellpadding="0" cellspacing="0" class="featureBox"> <!/table>
FREE Community Wellness Fair




CHECK YOUR HEALTH STATUS.
Free Screenings: blood pressure, blood sugar (requires 2.5hr. fasting with nothing to eat or drink except for water prior to the testing), pregnancy testing, STDs.
Free Information: Heart Disease, Cancer, Stroke, Diabetes and other.
Travis County Health and Human Service Mobile Van


For more information contact:
Sam Price, 972-5184, sam.price@ci.austin.tx.us



Free Financial Coaching!





Are you tired of struggling to make ends meet? Do you need a little guidance to stay on top of your bills, reduce your debt, or fix your credit? Our free Financial Coaches can help!

Individuals earning less than $25,000 and families earning less than $50,000 can get free, one-on-one help to reduce debt, fix credit, and discuss other financial concerns. Free credit reports included.

Weekday, evening and Saturday appointments available! Call 512-447-2026 x26 to schedule an appointment. Financial Coaching is offered at 3036 S. 1st St.
FREE Prenatal Education






David Chapel Community Development Corporation, Inc.
Honey Child Program
Sponsored by the March of Dimes

Before the end of this year, more than half a million babies – that's 1 in every 8 – will be born too soon in our country. Since 1990, the rate of premature birth has gone up by 20 percent in the United States. Premature birth is the number one cause of death during the first month of life. The Honey Child program is designed to educate and assist African American women between the ages of 18-35 years reduce the risk of high rates of premature births.
Know the facts . . . take action!
Prenatal Education is Free.
For more information contact
Charlene Gregory, Honey Child Coordinator
honeychild@davidchapel.org
or call 512-472-9748, ext. 21.
Come back to school with Austin Partners in Education!





Austin Partners in Education programs have proven to increase academic achievement for participating students! Austin ISD needs you to share your time and talent by volunteering in a classroom for just once a week for 50 minutes this school year. In Partners in Education's new study group model, five or more volunteers work together in each classroom, coaching 3-4 students each during the school day with the teacher present. Join with your colleagues or volunteer on your own and meet other dedicated volunteers. Volunteer opportunities vary by subject, grade, and location. With locations across the city, we have the perfect fit for your interests and schedule.

Study Group Programs:
Partners in Reading and Compañeros en Lectura (Grade 2)
Partners in Math (Grades 3-10)
Partners in Technology (Grades 6-8)
Partners in Literature (Grades 8-10)
College Readiness (Grades 11-12)

Other Programs:
Mentoring (All grades)
Mentors work one-on-one with students and focus on building a relationship to increase confidence and help students achieve their individual goals.

Time Commitment: 50 minutes per week for semester or school year – about 24 sessions. Locations and times to fit your schedule. Please visit www.austinpartners.org or call 637-0900 for more information.



Overcomers Recovery Program





The Overcomers Recovery Support Program, established in 1985, is widely recognized as an effective tool for churches, treatment centers and prisons to provide a practical, spiritual plan of recovery. Weekly support groups, facilitated by trained volunteers, address issues of drug addiction, alcoholism, gambling, sexual addictions and pornography, eating disorders and the cycle of criminal behaviors. The 90-day workbook, A Daily Choice, Overcoming Life-Controlling Problems, presents a realistic, easy-to-follow plan to regain self-respect and make appropriate personal choices for a successful future. This biblically based 12-step program focuses on spiritual renewal, healing of emotional pain and development of positive character qualities.

Regular meetings of The Overcomers Recovery Support Program will be held every Wednesday at 6:30pm to 8:00pm at 3838 Steck Ave. Room 160A Austin, TX 78759. If a ride to the meeting is needed contact Cheryl Selby at 698-5678 for assistance or visit their website.




Copyright ©2013 Austin Community Radio, Inc.